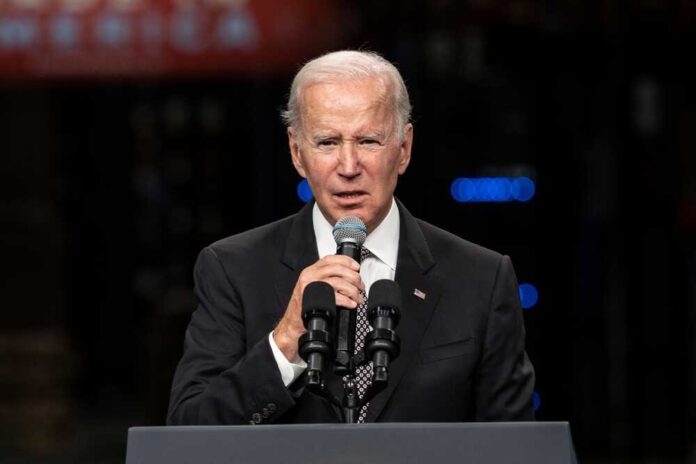 President Biden's many faults are being ignored by the Democrats and left-wing political activists, according to a Wall Street Journal opinion piece. Barton Swaim wrote that Democrats are wedded to Biden despite his "obvious mental infirmity, incompetence, and what appears to be a history of self-enrichment." He said similar applies to President Trump, who has the support of vast swathes of traditional conservatives and evangelical Christians in spite of his "erratic, frequently childish and vulgar personal behavior."
Swaim added, however, that some on the political right argued against President Trump, and many refused to back him, but the same cannot be said about the left wing and Biden. "The deficiencies of Mr. Trump are different from those of Mr. Biden, but the latter's personal culpabilities and political liabilities are what any normal, uninvested person would call grave," he wrote.
He warned that Biden's diminishing mental capacity and tendency to commit gaffes made him vulnerable to "bad actors" engaged in "devilry."
While few high-profile Democrats have gone on record about the risks of a second Biden term, polls consistently show that on-the-ground Democrat voters and supporters are concerned about his capabilities. The party machine however has organized around Biden and will not allow Presidential contenders an opportunity to debate the President. Candidates Marianne Williamson and Robert F Kennedy have both condemned the decision and called it anti-democratic.
Despite reservations from voters, however, Democratic primary polling shows Biden in a commanding lead. An Emerson College poll from September 7 saw Biden at 50%, with Kennedy at 9% and Williamson at 7%. A Morning Consult survey from September 1 placed Biden at 76%.
On the Republican side, Donald Trump continues to dominate. Morning Consult polling from September 8 placed the former President at 57%, with second-place Ron DeSantis at 14%. In third place at 9% was Vivek Ramaswamy, with Mike Pence and Nikki Haley tied at 6%. The highest result for Trump in September was 67%, against 25% for DeSantis.